Grip- / Bumper guide: Grips and bumpers on unicycles have a hard life – especially on beginner and trainer unicycles. Luckily, they are easy to replace. With this guide, we would like to walk you through the different types and options.
The following guide is for the current unicycle generation – most likely since 2008 roughly. For older unicycles, please check the graphic at the bottom of this page – and in the article description and check if it fits for you. But also think about a new saddle, which is most likely to be more comfortable, too.
children saddles
On QU-AX Luxus 12″, 16″, 18″ Luxus unicycles you find ergonomic children saddles. On 12″ and 18″ black ones – and on the 16″ one with zebra-pattern. As spare, you can also find a red child saddle.
For everyone of these three saddles, the bumpers are available in yellow, black and white:
Luxus saddles
QU-AX Luxus and Profi unicycles from 20″ upwards have an integrated handle (without hole) and a bumper. The white version is also fitted to the QX-series flat saddle. All three integrated grips and bumpers fit to the QU-AX Luxus saddles in black, zebra, yellow, pink, flame, red and on the Muni saddle, too:
QU-AX Munis (except QX #rgb) feature grips with holes. These grips also fit to the Luxus saddles mentioned above that have an integrated handle. But these do not fit on children or OnlyOne saddles. All three grips with hole fit to the QU-AX Luxus saddles in black, zebra, yellow, pink, flame, red and on the Muni saddle, too:
QX Eleven and Kris Holm saddles
QX-series #rgb from 24″ upwards are fitted with QX Eleven saddles. For these as well as for the Kris Holm Fusion series saddles (Slim, Street, Freeride, One) you can use these saddles:
OnlyOne saddles
All OnlyOne unicycles, also the child versions are fitted with the same saddle. Children saddles are only fitted on the QU-AX Luxus unicycles. This is why all OnlyOne saddles have these bumpers:
More, older bumpers
For our QU-AX Standard saddles, please choose these yellow bumpers:
For older saddles we also have two more bumpers in stock – to check wether they fit, you will find this graphic as well as their values in the description of the bumpers: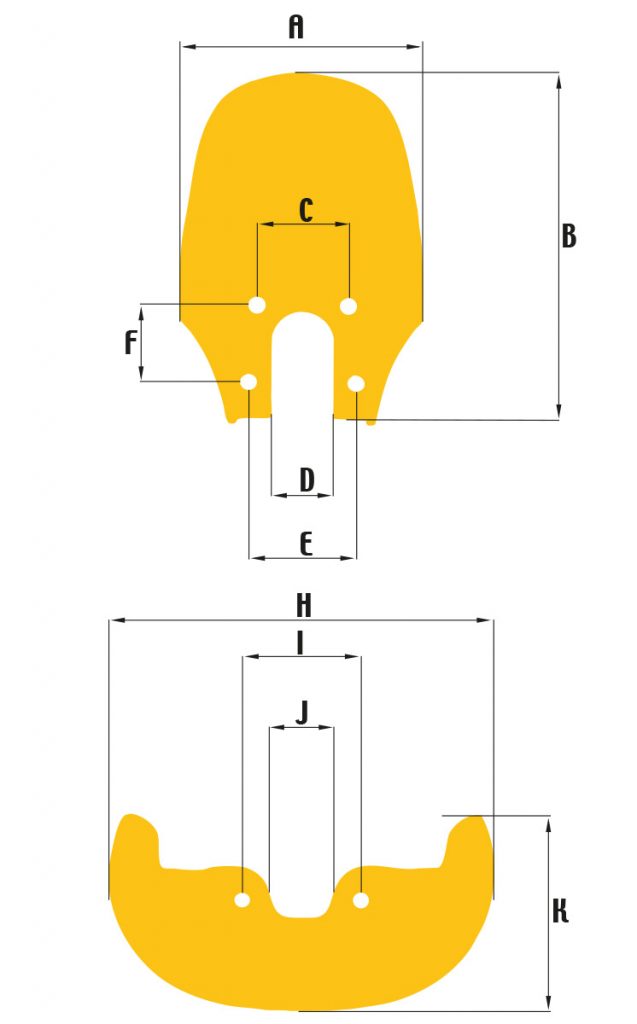 As well as, if available more attributes that help you recognize the bumper you need.