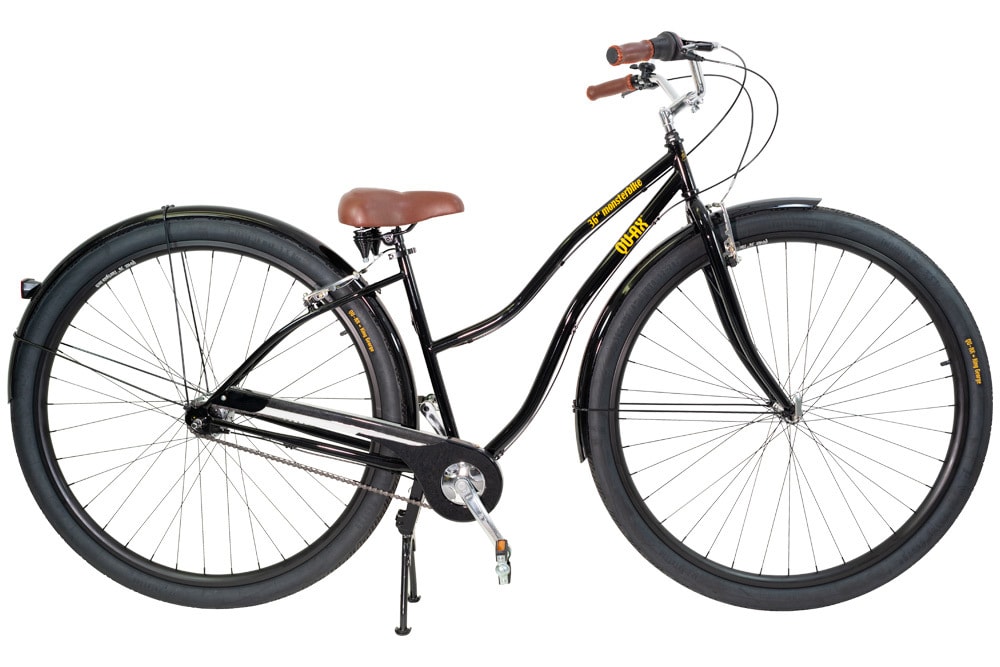 The Monsterbike – the giant bicycle from QU-AX comes with two improvements:
First, we changed the frame shape – swinging the leg over a huge 36″ wheel is not that easy – that is why we lovered the top tube, this makes it a lot easier.
Then, the Thirtysix inch bike now features a Shimano Nexus 7 speed hub – expanding the transmition ratio and making spareparts easier available worldwide.
Still, the Thirtysix inch bike is a real eyecatcher. It is hard to show this in a photo on the internet – it gets more visible by putting it aside a regular 28″ bicycle. The Monsterbike is a great Cruiser – it's ease of riding makes you relax and "glide" on the road.